Career + Self Assessment Tools
Often times, students need help figuring out which careers suit them and which major they want to study. Career & Self-Assessment Tools are a perfect way to guide students to the right path. Some questions students may ask:
What are my interests?
Does my personality "match" any career?
The Office of Career Services utilizes a free Career Quiz from the Princeton Review.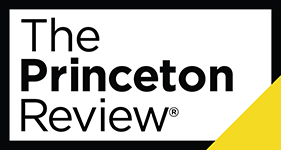 This free quiz offers insight into a student's aptitudes and preferences. Students do have to create an account with the Princeton Review in order to access their results. Please keep that in mind. We are working on gaining access to more assessments.
In the meantime, follow this link to access the free Princeton Review Career Quiz. If you have any questions about the results, please make an appointment with the Career Services Coordinator by emailing careerservices@navajotech.edu or by calling (505) 786-4358.